The new Cortina 620 – This is practicality and comfort enclosed in a relatively low and wide American-style hull. A roomy cabin for two adults with a child, a floor integrated with the hull and a carefully-finished cockpit with a wide aft sofa ensure maximum comfort and safety while sailing on enclosed waters and in a coastal sea zone. You enter the boat along the antislip-covered bow, then through the opening windshield, down a step into the cockpit – the place for fun and rest.
A low bow rail facilitates staying on board when the wave is high, without spoiling the boat's visual concept. Upholstered two-coloured chairs and a soft sofa with many handgrips make the passengers never want to return to port. In the soundproofed cockpit, waves cannot be heard and conversation is not disturbed. The extensive standard equipment package facilitates life on board without many additional costs.
The Cortina 620 is not afraid of high speeds or rough water – it does not yaw, rock from side-to-side or fall from the waves. The hull, made of highest quality gel coat, smoothly cuts through water and holds the chosen course. The possibility of installing even a 200 h.p. engine tempts one with the promise of superb performance and a unique experience. In this setting, the boat smoothly starts planing at 22 km/h and, to the passengers' delight, reaches the impressive maximum speed of 90 km/h. The Cortina 620 is driven lightly and surely, the boat obeys the pilot and reacts swiftly to commands.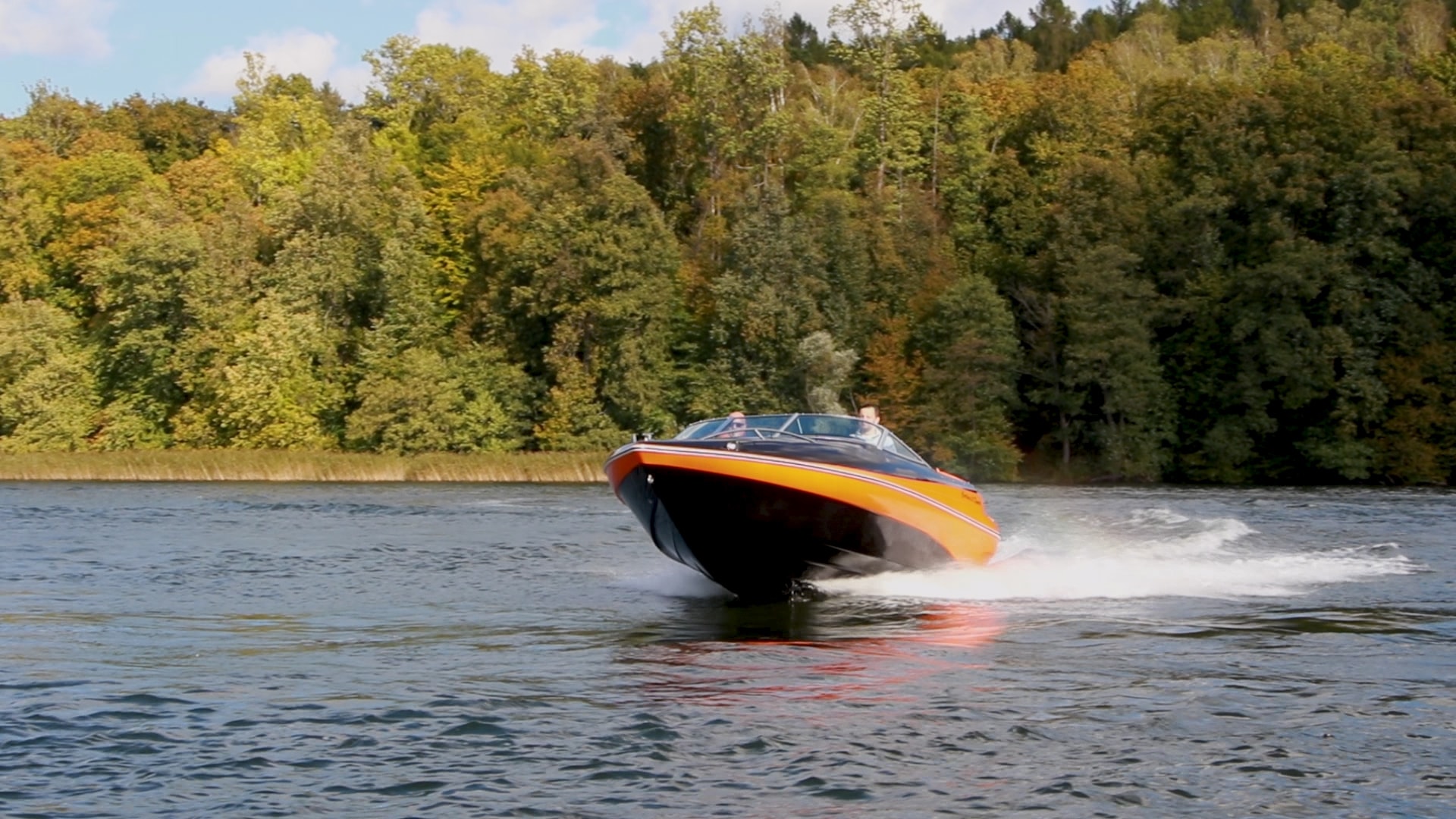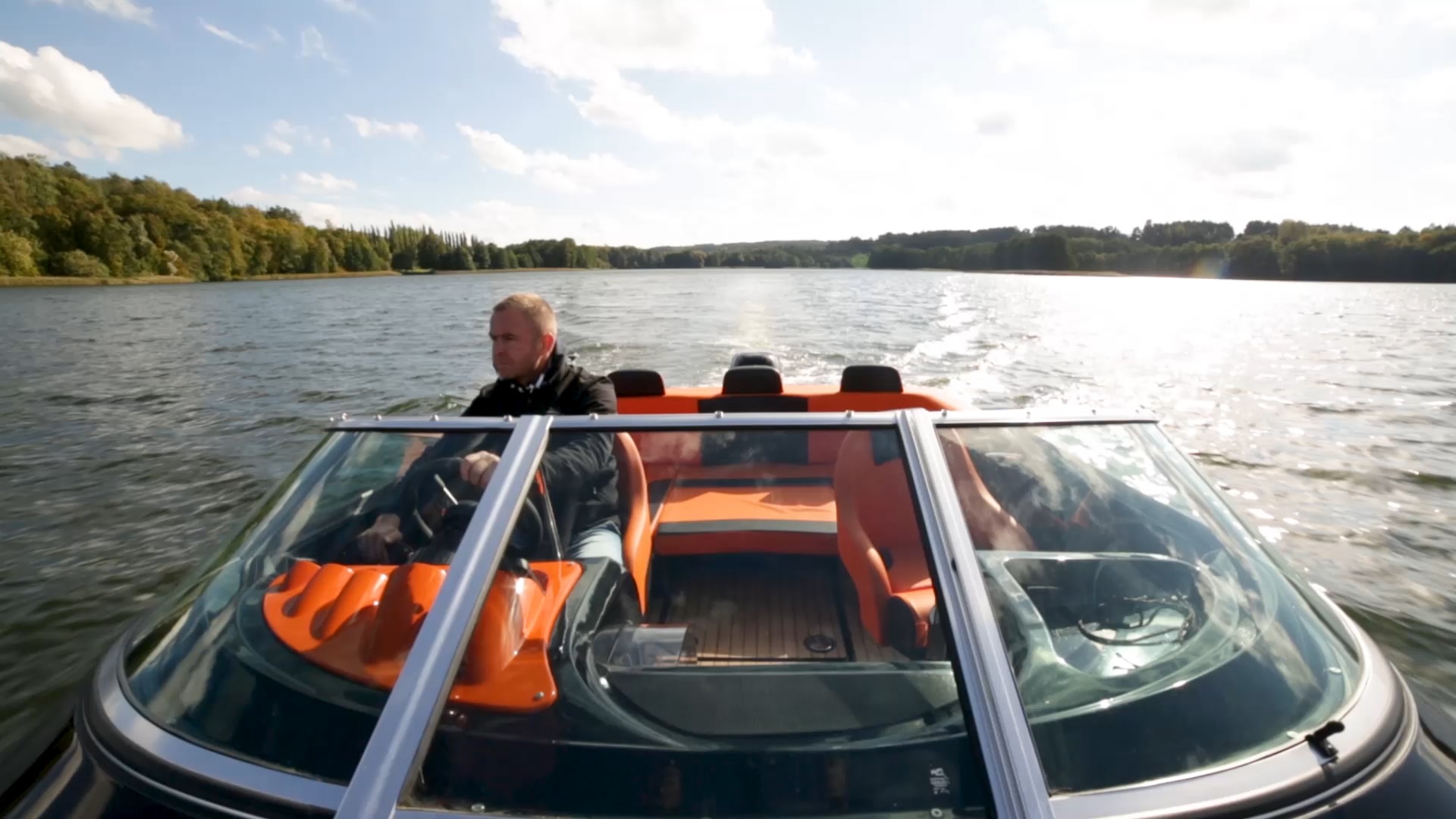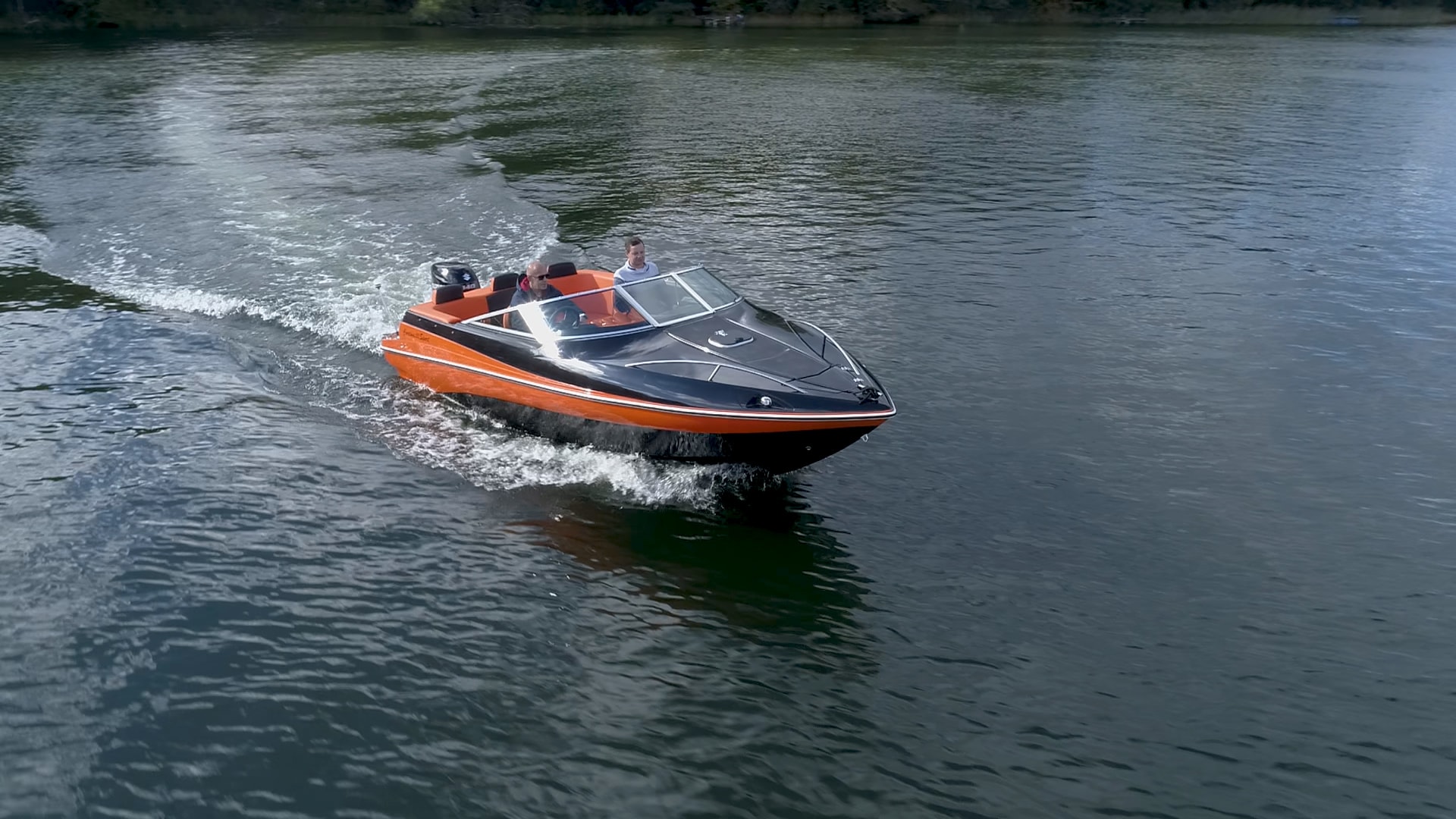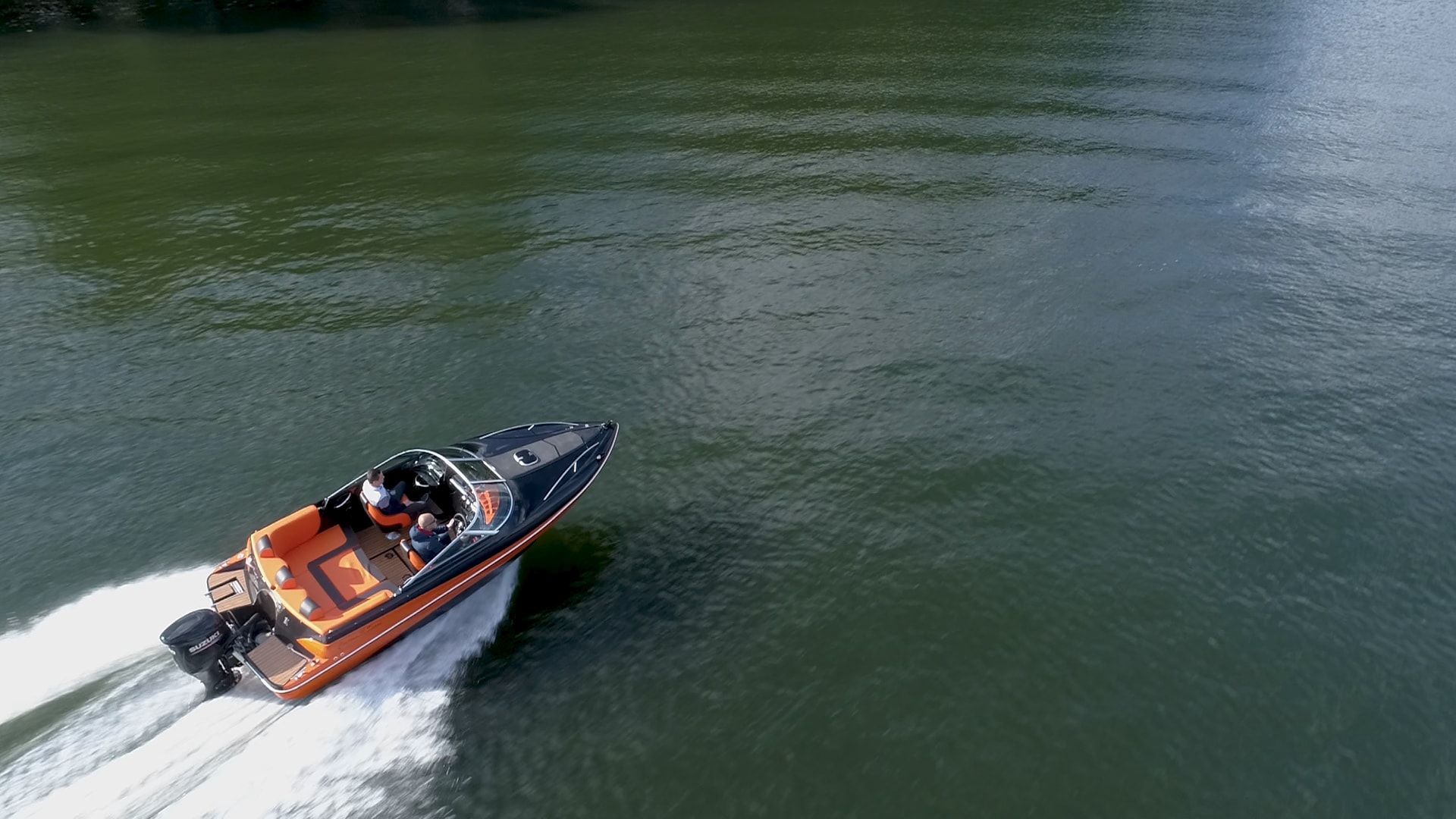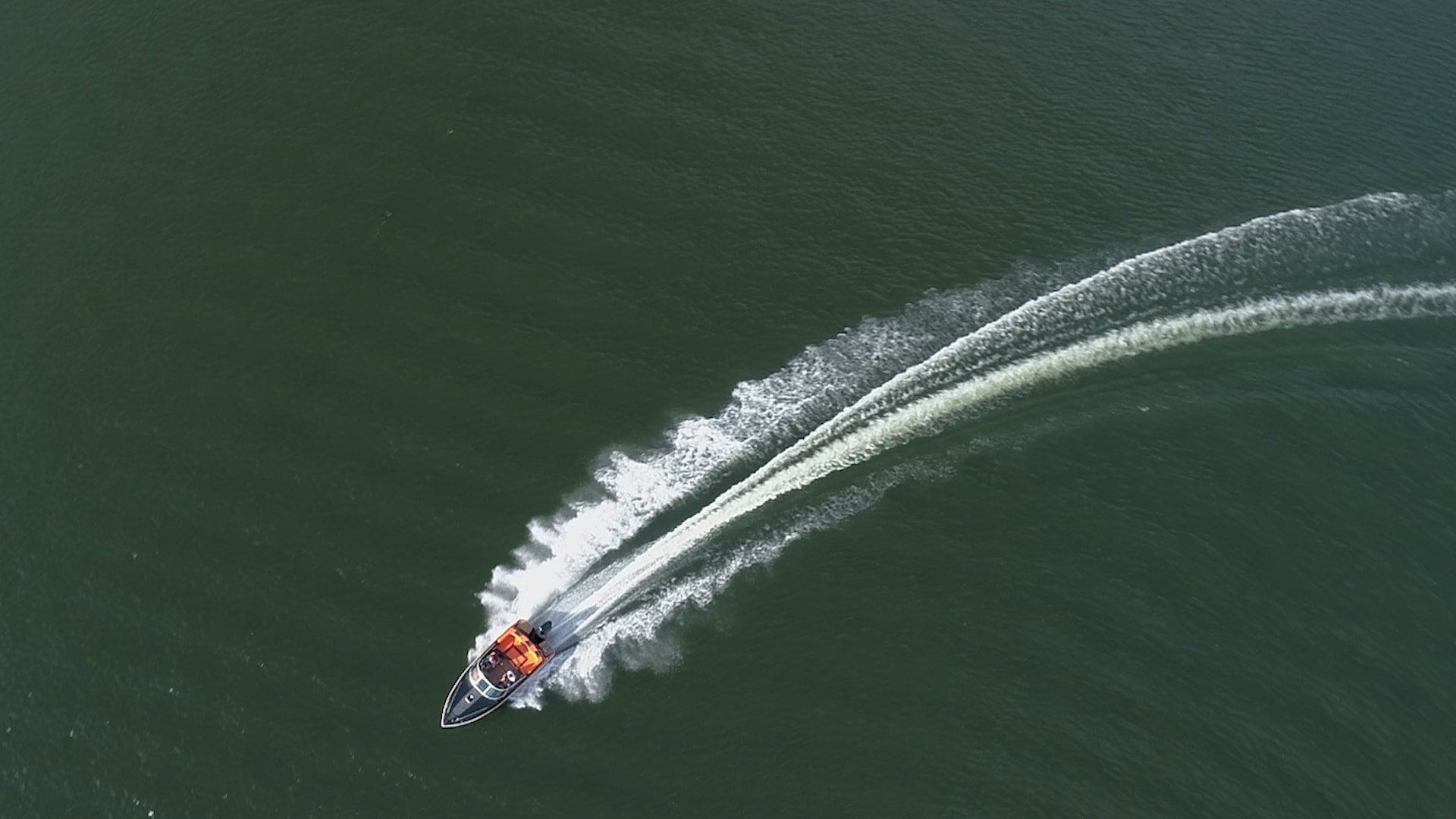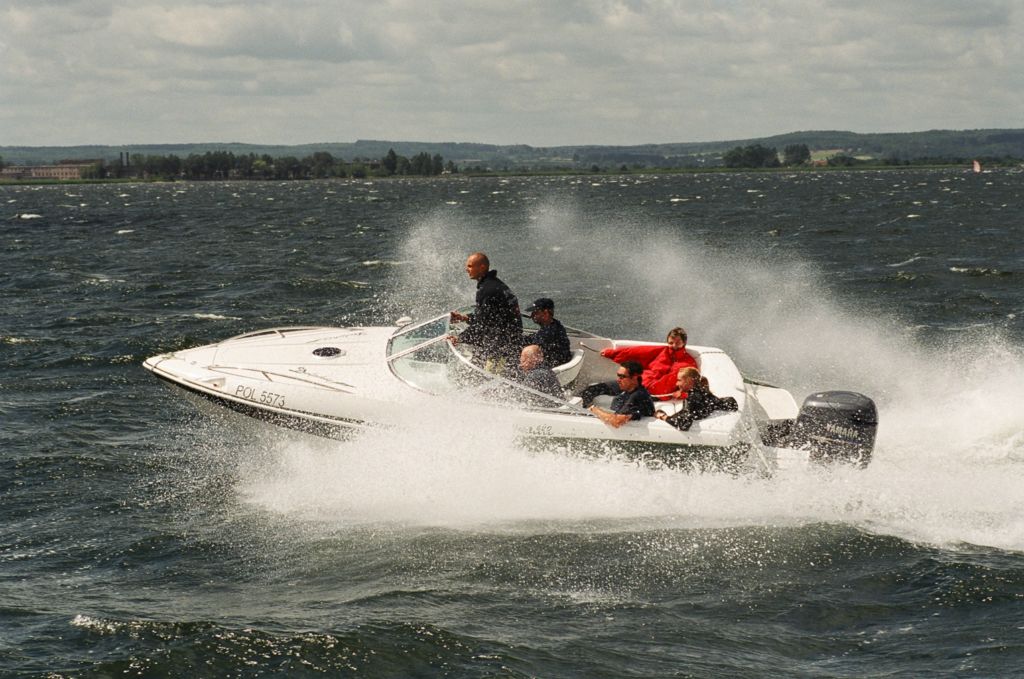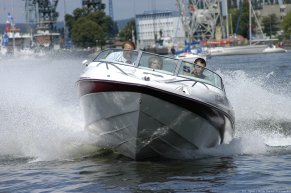 polyester laminate reinforced with roving fabric and Airex plate
2 bow pulpits
3 cleats
3 bow eyes
aft ladder
ladder support
4 control knobs
threshold trim
ski tow eye
2 chairs – windshield
2 fuel compartment flap locks
2 bilge pumps
plexiglass sliding cabin hatch
bilge pump outlets
6 hinges
air grates
stern upholstery
electrical system
navigation lights
outlet set
deck hatch
electrical switchboard
fuel cap
fuel tank vent
sliding hatch lock
interior insert

fuel tank

cabin interior finished in a light topcoat

set of mattress covers
hand-laid polyester laminate reinforced with roving fabric and plywood grate